Quassilla's story is a fantastical tale of survival and endurance. Her delightful journey from the ice age millions of years ago, to a land full of humans and industry is an inspiring message of family, commitment and determination. When Quassilla's habitat is destroyed by fire and ice, the dinosaurs devise a plan to save their offspring by working together to move to safer ground and tuck their eggs safely into a cave. Millions of years later, that safe haven is eroding away, when a clan of humans discovers a plesiosaurus egg and makes it their mission to preserve it. Finally, the task of creating a permanent home for Quassilla falls to a 10 year-old boy, Nicky. When his mother explains the dangers that building and industry pose for Quassilla and her new found friends, Nicky uses his youthful imagination and ingenuity to create a space where people and animals can thrive happily together outside the city, at the end of the trolley line. Hence, America's first Trolley Amusement Park is born.
Parents and kids can enjoy exploring science and history and how one little boy solves a very big problem while taking everyone's needs into account. It's a lesson in collaboration, empathy and determination — all the qualities we need to solve our real-life issues today.
Meet The People Who Saved Quassilla
Nicky's MUM
Middle McFee's great granddaughter and the last descendent of the Quassmorrah Clan, was entrusted with Quassilla's future when she was only ten. She kept her promise and now asks her son, Nicky to help, because people are starting to buy land near the lake and build houses, boat docks and factories.
NICKY
A little boy from a city near Quassapaug Lake, didn't realize he was a descendent of the Knights of Quassmorrah until his mother took him on a trolley car to the lake and told him the story of Quassilla's journey. In 1919, at the age of ten, Nicky met Quassilla and pledged to protect her by building a park at the end of the Trolley Car line above the cave that Quassilla now calls home.
MIDDLE McFEE
A descendent of the Quassmorrah Clan was chosen by all the Knights of Quassmorrah to escort the egg, Quassilla, to a new home where she would be safe and loved by villagers who pledged to protect and nurture her. The knights discovered the egg when they camped inside a cave while on a journey across their homeland.
Meet Some of Quassilla's Animal Friends
Hal and Sal
The Ducks
Twila
The Trout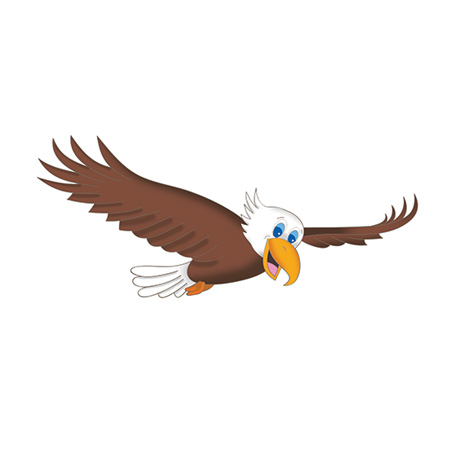 Franklin
The Eagle
Picasso
The Turtle
Erin
The Heron
King
The Butterfly
Ribbit
The Frog
Darius
The Dragonfly